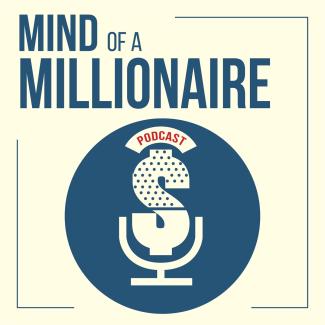 Mind of a Millionaire: February Portfolio Review; Election, International Investing, Rebalancing
Hello, and thank you for tuning in to the Mind of a Millionaire podcast this week. This episode comes out about a week after our February Portfolio Review Meeting (PRM); which you may know is Zak's favorite meeting of the month. The PRM gives our entire advisory team the opportunity to meet and discuss every portfolio, the funds within each portfolio, and our outlook on the month and year to follow.
This week we discussed the election (of course), and more specifically the Iowa Caucus, emerging markets, trade war, the Coronavirus, and rebalancing. As always, please reach out with questions – we are always happy to discuss.
What's going on in the market?
Zak's Mental Market Mind Trick
How might the Coronavirus be affecting market behavior?
Coronavirus impact on Chinese exports
How is the trade war with China impacting international markets?
What is a millionaire doing right now?
Why do we rebalance portfolios?
Tech Company Performance reference: Motley Fool; These Were the 10 Best Tech Stocks of 2019 
Thank you for listening. Please do not hesitate to reach out with any questions.
Securities offered through LPL Financial, Member FINRA/SIPC. Investment advice offered through Providence Capital Partners, Inc., a registered investment advisor. Providence Capital Partners, Inc. and Denver Wealth Management are separate entities from LPL Financial.
The opinions voiced in this material are for general information only and are not intended to provide specific advice or recommendations for any individual.
No strategy assures success or protects against loss.
All performance referenced is historical and is no guarantee of future results. All indices are unmanaged and may not be invested into directly.
The economic forecasts set forth in this material may not develop as predicted and there can be no guarantee that strategies promoted will be successful.
Rebalancing a portfolio may cause investors to incur tax liabilities and/or transaction costs and does not assure a profit or protect against a loss.
The information in the links above are being provided strictly as a courtesy. When you link to any of the web sites provided here, you are leaving this web site. We make no representation as to the completeness or accuracy of the information provided at these web sites. Nor is the company liable for any direct or indirect technical or system issues or any consequences arising out of your access to your use of third-party technologies web sites, information and programs made available through this web site. When you access one of these websites, you are leaving our web site and assume total responsibility and risk for your use of the web sites you are linking to.